Walmart signs Japan online grocery deal with Rakuten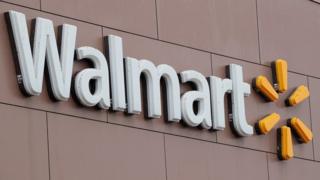 US retail giant Walmart will team up with Japan's Rakuten to launch a new online grocery delivery service.
Customers will place orders through Rakuten, which will then be fulfilled by the joint venture.
The operation – to launch later this year – will replace Walmart's existing online grocery delivery service in Japan.
As part of the deal, Rakuten subsidiary Kobo will sell e-books, audiobooks and e-readers through US Walmart stores.
The launch of the new e-commerce business is the US firm's latest attempt to crack a competitive overseas market, by teaming up with a popular local partner.
In 2016, it applied a similar strategy in China, selling its own website to the country's second largest online retailer JD.com in exchange for a 5% stake in the company.